Duwamish Valley Community Passes Equity Resolution with Port of Seattle
2019 has been one of Just Health Action's proudest years.   On December 10 (International Human Rights Day), Port of Seattle commissioners voted unanimously to adopt Resolution 3767, Duwamish Valley Community Benefits Commitment. The equity program seeks to achieve three shared goals: 1) Community-Port capacity building; 2) Healthy environment and communities; and 3) Economic prosperity in place.  One of our stellar community members, Bunthay Cheam tells the story in  two of our local newspapers (International Examiner, South Seattle Emerald) of the co-creation of the Resolution between the Community and the Port.
Since 2017, South Seattle's Duwamish Valley neighbors South Park and Georgetown have been working hard, collaborating with the Port of Seattle to address the historical and continued impacts of Port operations on our communities. The effort launched when the Port and neighborhood organizations joined an environmental justice pilot program run by the U.S. Environmental Protection Agency (EPA) to support the goals of improving the environmental and public health outcomes for communities affected by ports.
Community members from South Park and Georgetown have been actively participating in the Duwamish Valley Port Community Action Team (PCAT).  With support from Just Health Action as project manager,  the PCAT has been working hard to understand Port processes, build collaborative relationships at the Port that will bring attention to the Duwamish Valley, and ensure that there are structures in place to ensure that the Port will actively respond to community priorities.
So, what is happening in 2020?  Our PCAT will be drafting our own bylaws to make us stronger as a group as well as  working with the Port to develop a strategic plan which will define the program structure moving forward.  This will also include the creation of a Port interdepartmental team to ensure that the Community is included in every decision (including budget decisions) affecting the Duwamish Valley.
We thank all of our expert advisors and supporters for their wise guidance through this long process.  We have learned so much from you.
PCAT Mission Statement
The Port Community Action Team (PCAT) is a community-convened advisory group established in 2017 and consists of Duwamish Valley community members that engage the Port in collaborative action and strategic planning in order to address historical and current disproportionate, cumulative impacts affecting the Duwamish Valley community.
You can learn more about the Duwamish Valley Community Equity Program through the Port's eyes by clicking
here
or read their
press release
on the passing of the Resolution.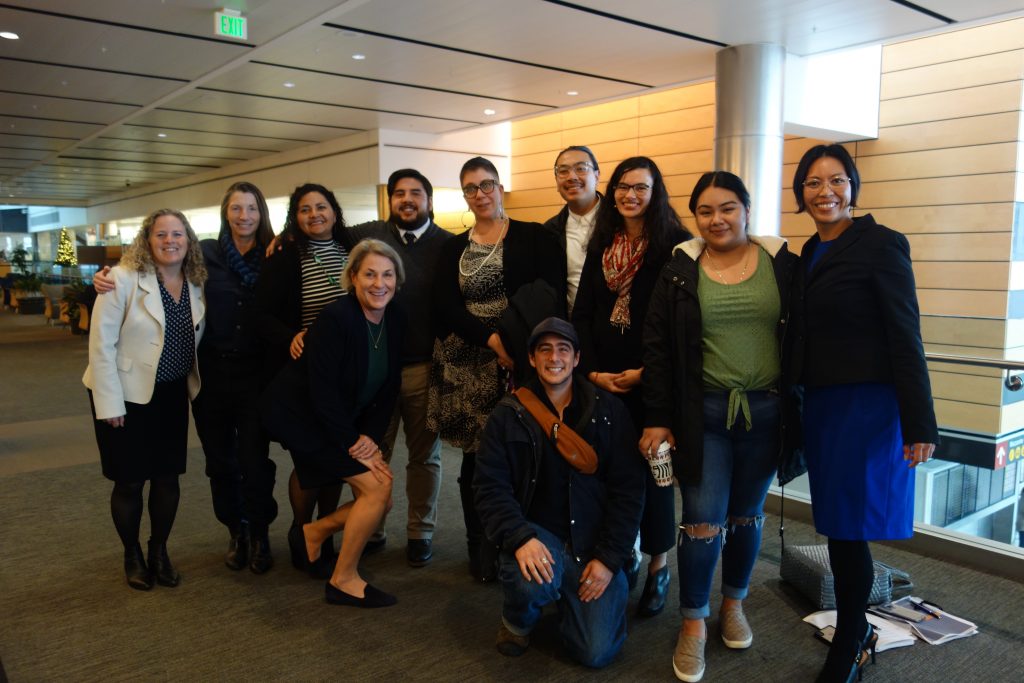 PCAT and Port members at the November 19 Commission meeting where the Resolution was introduced